My rating: 2 of 5 stars
Well … now is the time for my true statement right?? 😛
I love all of my Blackcreek boys and that's not the surprise, the surprise is this that "I didn't liked the last installment of this series, can anything be more shocking then THIS??
I had a lot of expectations with this last book, and lol all went in vail or you can say hell!! I liked Manson in "Stay" and I was totally intrigued to read his book but Gavin, God I was totally in ecstasy that I will read about Brandon's first boyfriend. But when I start reading "" I was totally disappointed. It was not what I expected, the characters were such intriguing in other books or what we have learned about them in previous books were just not in this, it was like I am reading about some other "Gavin" not the one Brandon told us about in "Stay".
At first I like Mason & Gavin both, but as the real start revealing I just lost all the interest in them, I don't even care whether they breakup or makeup in this book. The drama was off the chart dragged and what the hell opera soap. The family drama is one of my pet peeves I don't like the plot which is based on all the family crap. Because come the fuck on, we are adults and yeah family IS important but all the book was based on family, family, family. Mason had these problems with family that he wants Gavin to fuck them all out. And Gavin had this heartbreaking conversation with his mother that he wants to forget himself in Mason. Well are you guys using each other, so you can forget you family problems or what??
For me this book was really really dragged, I don't know what the hell I was reading all the time. This book was all revolving around family drama and sex. The relationship was not developed nicely, the characters were not developed, even till the last page the drama was there we got their HEA in last 10-15 pages can you believe it, it was totally rushed. Like the author itself was tired of writing all this drama. Believe me I love Riley Hart's writing but I don't know what happened here. It was like she wanted our all sympathy with these characters but all in sound whiny to my ears.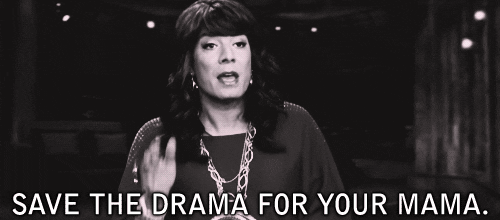 Angst is good but only in some amounts, we can read all the book full of angst, well when there was not angst there was sex. Sex was awesome but if we ONLY want to read about sex then there are book that is all about sex but we want a good plot line. Which was seriously missing in this book.
I am really disappointed but well I loved that we got to see Brandon and Wes's wedding
why didn't we get it in their own POV's I seriously wanted to hear all the POV and shit, where was Brandon's family, I have so many questions!! But well I am happy with what I got. I loved that all of my blackcreek boys were in this book. I missed all the fun and Jessie. She is my sunshine. Yeah I am sappy alright! Lol

So, I don't know whether to recommend this or not, because if you start read Blackcreek series, you won't able to hold yourself to not read this last book, well you can take my example, all of my trusted reviewers didn't lied this book that much but STILL I read it. So, I know you're going to read this whether I write a 5-star review or a 2-star review. 😛
View all my reviews